Welcome
Hello and welcome to DSPS Tutoring at De Anza College. We offer tutoring services every quarter.
Here's How to Reach Us
While we're operating under restrictions related to COVID-19 for the 2021 fall quarter, you can still speak to us by email at dsstutoring@deanza.edu
Office Hours:
Monday-Thursday, 8 a.m.-5 p.m.
Friday: 8 a.m. to noon
Thank you for your patience, understanding and flexibility.
Our Services
Here are some of the services provided by the DSPS Testing and Tutorial Center. Below this list, you can view our online tutoring schedule.
Test Proctoring Services
Accommodation for classroom testing provides an equal opportunity for students with verified disabilities to demonstrate mastery of the course objectives and take required course exams or evaluative assignments.
Accommodated Testing
Due to COVID-19
For completely online courses, we have asked your instructors to please be flexible and build extra time accommodations into their virtual/online quizzes, exams and finals. If you have a need for proctoring an on-campus exam, please reach out to our office during normal business hours and no less then 3 academic days before the exam is scheduled to be given, as to allow for the review of your request. In some cases, accommodations will be met in the classroom and/or in an online environment. Please reach out to us with any questions.
Fall 2021 Virtual Office Hours
(Our testing office LCW 110 is closed and no staff is on campus unless you have a scheduled appointment)
Monday-Thursday: 7:00pm-5:00pm
Friday: 8:00am-12:00pm

Email: dsstestproctor@fhda.edu
Phone: 408-864-8340 or 408-864-8927
Please refer to your accommodation letter to verify your accommodations. If there are any accommodations you need help accessing virtually please contact dsstestproctor@fhda.edu for support. It is possible that your instructor is not yet aware of this new policy, if so, please let them know to contact us with any questions they may have.
If you you are a student or Faculty who needs support or has questions regarding accommodations through Canvas, Zoom, etc., please email dsstestproctor@fhda.edu
Note Taking Services
There are several options for obtaining note taking services, lecture or classroom notes as an approved accommodation, i.e.-recording lectures, instructor copies, classmate copies.
This accommodation, must be approved by your DSS Counselor or LD Specialist, please consult with them first.
Tutoring Services
See the online tutoring schedule below.
Deaf & Hard of Hearing Services
Based on individual needs, DHHS provides the following services for students enrolled in any college class:
Sign Language interpreting
Real-time captioning
Captioned videos/media in the classroom
FM Systems
COVID-19 Vaccinations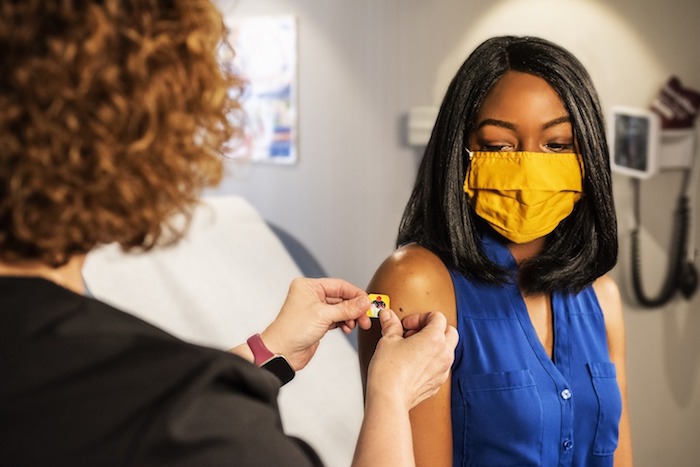 COVID-19 vaccines are now open to all Californians age 12 and older — and that includes college students!
To find a vaccination clinic near you, visit the Santa Clara County Public Health Department website for a list of clinic sites where you can drop in without an appointment, or schedule a time that fits your schedule.
You can also search for vaccination locations in California on myturn.ca.gov or nationwide on vaccines.gov/search.

DSPS Online Tutoring
While we're operating under restrictions related to COVID-19 for the 2021 fall quarter, the DSPS Tutorial Lab will be open to provide remote tutoring for DSS students. We will be offering remote tutoring starting Wednesday, September 22, 2021 through Finals Week, December 6 - 10, 2021
Please check the tutoring schedules below and read the Tutoring FAQs for important information.
Tutoring is available Monday-Friday
If you have any questions about tutoring, please send an email to dsstutoring@deanza.edu
If you are scheduling tutoring for the first time, please send an email to dsstutoring@fhda.edu. You will be verified of your eligibility and reply with information on how to proceed.
To request materials in an alternate format, please contact Deborah Armstrong at armstrongdeborah@deanza.edu

or 408.864.5815.

New to Zoom? See the Zoom Quick Start Guide
Tutoring Subjects
Boo Fuqua: all levels of math, chemistry and microbiology
Donna Cale: all levels of math through 212, study skills, reading, writing, concepts and comprehension
Addy Garg: all Levels of algebra, calculus, all English/Language Arts/reading & writing courses, study and test taking strategies
Yume Kim: a

ll English/Language Arts courses and reading/writing related assignments, including Humanities and Social Sciences
Math & Mixed Subject Lab Hours
All Math Labs are drop-in sessions. See notes below schedule for each tutor's subject areas. Fall tutoring sessions start Sept. 22, 2021
2021 Fall
| | | | | | |
| --- | --- | --- | --- | --- | --- |
| Tutorial Assistant | Monday | Tuesday | Wednesday | Thursday | Friday |
| Boo Fuqua | 9:30 a.m. - 12:45 p.m. | 9 a.m. - 1:30 p.m. | 9:30 a.m. - 12:45 p.m. | 9 a.m. - 1:30 p.m. | Not available |
| Donna Cale | 9 a.m. - 1 .p.m. | 9 a.m. - 1 .p.m. | 9 a.m. - noon | 9 a.m . - 12:30 p.m | 9 a.m. - 12:30 p.m |
| Addy Garg | Noon - 4 p.m. | Noon - 4 p.m. | Noon - 4 p.m. | Noon - 4 p.m. | 11 a.m. - 3 p.m. |
Language Lab Hours
Language Lab sessions are by appointment only. Please email dsstutoring@deanza.edu. You may schedule up to three sessions per week, each lasting 30 minutes. Language Lab hours being on Sept. 30, 2021.
2021 Fall
Tutorial Assistant
Monday
Tuesday
Wednesday
Thursday
Friday

Yume Kim

9 a.m. - 2 p.m.

Drop in: noon - 1 p.m.

9 a.m. - 2 p.m.

Drop in: noon - 1 p.m.

11 a.m. - 3p.m.

Drop in: 1 p.m. - 2 p.m.

11 a.m. - 3p.m.

Not available
Additional Tutoring From SSC
While the DSPS tutoring hours are limited, you can also visit the Student Success Center (SSC) for remote tutoring assistance. Here's how to sign up with for SSC tutoring
---

Tutoring FAQs
---
Get the DISH!
(Disability Information Student Handbook)
---