Welcome!
---
Latest Updates
NEW: Virtual "Drop-In" Hours
You can "drop in"
via Zoom
to speak with one of our staff experts on academic advising, health insurance, admissions and immigration advising
– with no appointment needed! Check the schedule for days, times and Zoom links.
A Message About Returning to Campus
NEW All F-1 students have the option to continue to study online outside the U.S. for the fall 2021 quarter, and we will be offering in-person, hybrid and online classes in the fall as well.

A Message About COVID-19 Vaccination
We strongly recommend that all students plan to get the COVID-19 vaccination, especially if you have registered for any in-person or hybrid classes. Although the COVID-19 vaccination is not currently required to return to campus, it is very likely that De Anza College will adopt a mandatory vaccine policy in the coming months, and we want to make sure that you are prepared.
Acceptable COVID-19 vaccines are approved by the

FDA or the World Health Organization (WHO) (including Astra Zeneca, SinoPharm BIBP, Serum Institute of India, etc.)

We encourage you to get vaccinated before coming to the U.S. If that is not possible, the COVID-19 vaccine is available in California free of charge and at many different locations.

NEW

Please note, we do need to be able to read the vaccine records in English. If you are having a translation done, please make sure it is authorized by an agency who does translations with appropriate stamps and original signatures.

A Message About Tuition
Please read this message about an increase in tuition for the 2021-22 academic year.
New Payment Option available: Flywire. Click here for more information.
---
Coronavirus and Visa Requirements
NEW COVID-19 vaccines are provided free of charge* Many vaccine sites are offering the vaccine for free, but some may charge administrative or other nominal fees. Please visit covid19.ca.gov/vaccines/ to determine your eligibility and to sign up for an a vaccination appointment when you are eligible.
* Vaccinations are not covered through your international student health insurance. However, as long as you receive your vaccine through a local government vaccination site, you should not be charged.
---
The U.S. Immigration and Customs Enforcement (ICE) Student and Exchange Visitor Program (SEVP) has rescinded its July 6 policy changes for F-1 Visa students studying online. However, the current situation remains very fluid. We will provide updates as they become available. In the meantime
Online Summer Information
Please watch this webpage and be sure to
check your email frequently.
We will continue to send you urgent information by email. You'll also find
helpful answers to many of your questions
on the ISP
Coronavirus FAQs webpage
and more general information on De Anza's
Online Summer webpage
and the ISP Facebook page.

More About ISP
The office of International Student Programs (ISP) at De Anza College is here to assist students who are attending on F-1 visas.
Our office includes academic counselors and immigration advisers who can help with all aspects of your college experience, from admissions and visas to campus life, degree programs and assistance with transferring to a four-year university.
If you are interested in attending De Anza College on an F-1 visa, please submit an online request so we can send you more information. We will also notify you when one of our representatives is in your area.
Not an F-1 Visa Student?
The ISP admissions process is designed for students attending on an F-1 visa. If you have a different visa status, green card or dual citizenship, please contact the Admissions and Records office to inquire about the general admission process.
While our office primarily serves F-1 visa students, some of our programs and events are open to everyone on campus. Please contact our office if you would like to get involved with ISP activities.
---
Our Mission Statement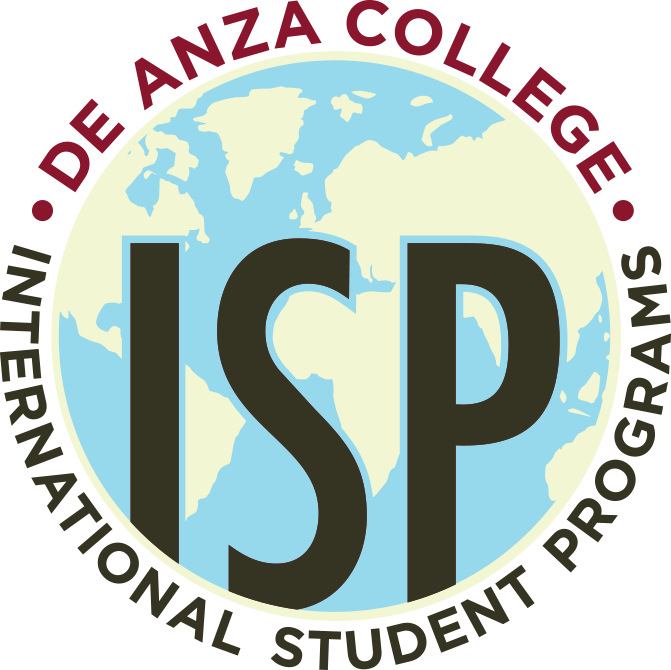 The International Student Programs (ISP) office oversees all aspects of international student programs, services and exchanges at De Anza College. Its mission is to nurture a lifelong global perspective on campus and provide a user-friendly environment to international students to ensure a rewarding educational and personal experience at this college. ISP plays a key role in increasing De Anza's visibility around the world and serves as a resource to the campus community on information and resources concerning international education and activities.