Assemblymember Evan Low, a graduate of De Anza College, will be the keynote speaker at the 48th annual commencement ceremony.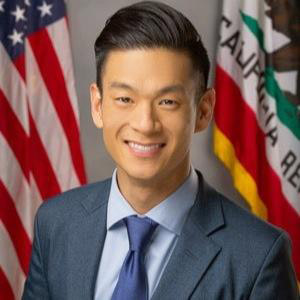 Assemblymember Low was elected to the California State Assembly in November 2014 to represent District 28 and is currently serving in the leadership team as Assistant Majority Whip. He recently returned to De Anza to co-host Funding our Future 2.0, a panel discussion on funding for community colleges.
A Bay Area native, Assemblymember Low attended local public schools and earned degrees from San Jose State University as well as De Anza College. He went on to graduate from the Senior Executives in State and Local Government Program at Harvard University. At the age of 31, Assemblymember Low is the youngest Asian American legislator to have been elected to the Assembly in state history.
Prior to joining the Assembly, Low made history as the first Asian American elected to Campbell's City Council. In 2010, he also made history by becoming the youngest openly LGBT mayor in the country at the age of 26. While serving on Campbell's City Council, he helped balance the city budget without eliminating vital services and increased government transparency by streaming City Council meetings online. Assemblymember Low promoted small business and job growth by cutting red tape and streamlining the licensing process for business owners.