Office of College Life (Main/Front Desk)
Email
Phone
408-864-8756 (it is best to use email at this time)
Services
College Life, Club, DASB, Photo ID, SmartPass Clipper Card, DASB Bike Program, and More Help and Information
Professional Staff
Hyon Chu Yi-Baker
Maritza Arreola
Dennis Shannakian
Dayna Swanson
Student Employees
Alicia Kong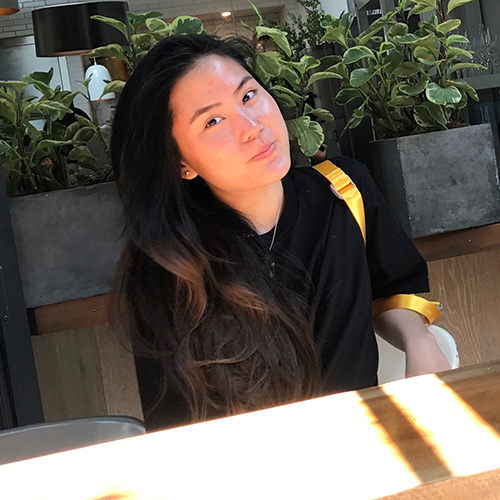 ICC Secretary
408-864-8530 (it is best to use email at this time)
Major: Business Administration
Goal at De Anza: AA degree in Business Administration and Certificate in Entrepreneurship
Home Town: Ipoh, Malaysia
Hobbies: Cooking, Boxing, Makeup & Skincare
What I hope to get from working at the Office of College Life: To work, learn, and grow in a team-oriented environment, all while helping people daily.
Cynthia Luo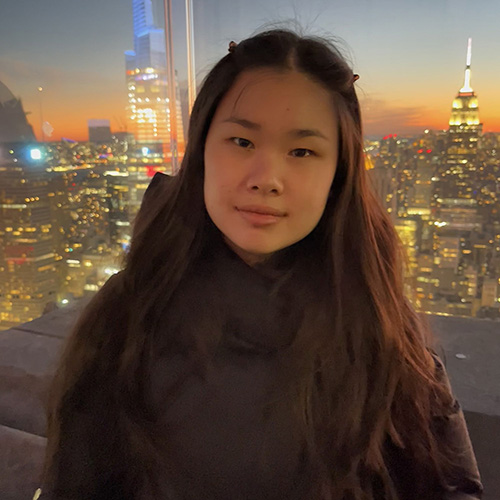 DASB Secretary
Major: Economics and Business Administration
Goal at De Anza: Explore opportunities and learn new perspectives to help make it a more equitable and diverse community.
I want to Transfer to: a UC
Home Town: San Jose, CA
Hobbies: coffee, sunsets, journaling, yoga, and podcasts
What I like about working at the Office of College Life: I like how everyone fosters a welcoming and passionate environment that encourages me to work harder.
Alyssa Ung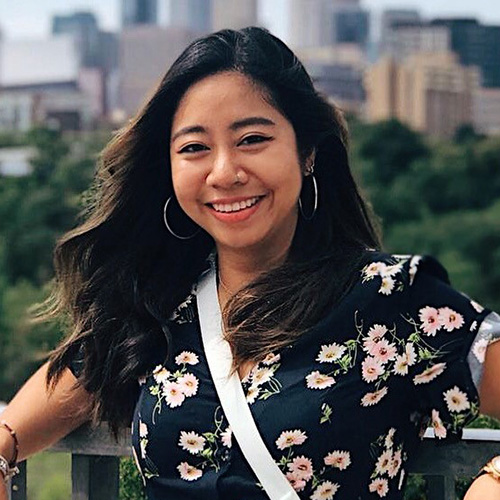 College Life Student Assistant
408-864-8756 (it is best to use email at this time)
Major: Computer Information Systems
Goal at De Anza: Get an Associates Degree as a supplement to my Psychology B.A
I want to Transfer to: Not transfer but hopefully be able to pursue my Masters in Human Computer Interaction (HCI) at the University of Washington or Carnegie Mellon University.
Home Town: Penang, Malaysia
Hobbies: Reading at the Park, Painting, Playing the Ukulele and Hosting Dinner Parties
What I like about working at the Office of College Life: I get to meet and interact with such a diverse community from all walks of life which really adds to my perspective (and sometimes I get to meet dogs too!). Working for the office also helps organize my time better and better my multitasking skills!
Retirees
La Donna Yumori-Kaku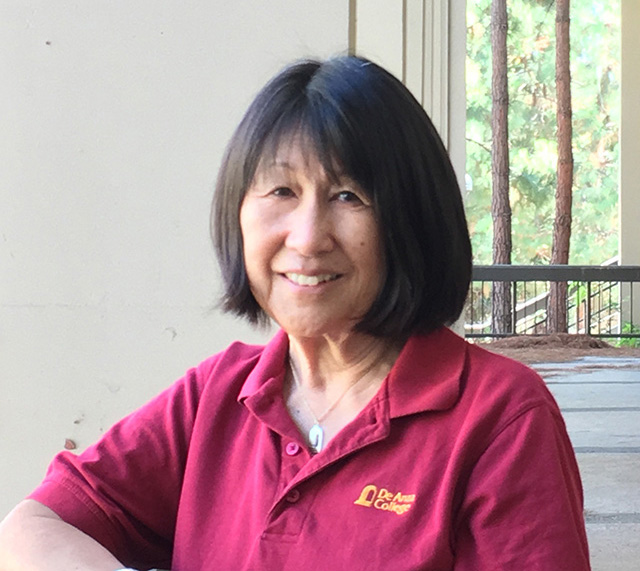 La Donna Yumori-Kaku worked at De Anza College for over 39 years in the Office of College Life; she retired in June 2019. She is a first generation college student with a Master's Degree in Counseling Education from the University of San Francisco and a Bachelor's Degree in Recreation and Leisure Studies and a Minor in Asian American Studies from San Jose State University. She understands the De Anza experience having earned her Associate of Arts Degree in Liberal Studies from West Los Angeles Community College.
Since High School she has been actively involved with clubs, student leadership organizations, the yearbook staff and at San Jose State University she was involved with the College Union Programming Board as the Film Coordinator, Oriocci -Asian American club, volunteering with the Asian American Studies program, and Student Coordinator of the Asian Pride Program. She has always enjoyed volunteering with student and community organizations planning events and doing fundraisers. She has her own personal experiences of being involved and having a "second family."
She enjoys working with the diverse student population with the clubs, Inter Club Council (ICC) and the De Anza Associated Student Body (DASB) student government in a non traditional job. She encourages students to participate with active campus involvement for an enriched educational experience. She helped start some events that have continued (Club Day, Club Karaoke, Fall Dance, and Spring Carnival) and other events that are no longer here in an ever changing environment. She shares her organizational skills, an open mind to ideas and a listening ear to the students she is involved with. She hopes that the students who get involved feel that De Anza is their second family too! She has many fond memories of the hundreds of the students that she has worked with and still keeps in touch with them through social media.
She has served as the Co chair of the Asian Pacific American Staff Association (APASA), a Senator for the Classified Senate, and on the California Community College Student Affairs Association (CCCSAA) as the President, Vice President, Secretary and Regional Representative 4.