Rock The School Bells IV
---
"So WE The People" – Resisting and Rehumanizing our Reality
Students, faculty and staff members are invited to join this exploration of hip-hop culture and its spirit of activism. We'll watch the influential video, "Love Is the Message, the Message Is Death," by Arthur Jafa.
We'll also explore the PAUSE framework, which provides strategies and, most importantly, space for processing racialized violence in our communities.
This event is sponsored by the Men of Color Community, Office of Outreach, Office of Equity, Jean Miller Resource Room, the FLOW program and Student Success and Retention Services.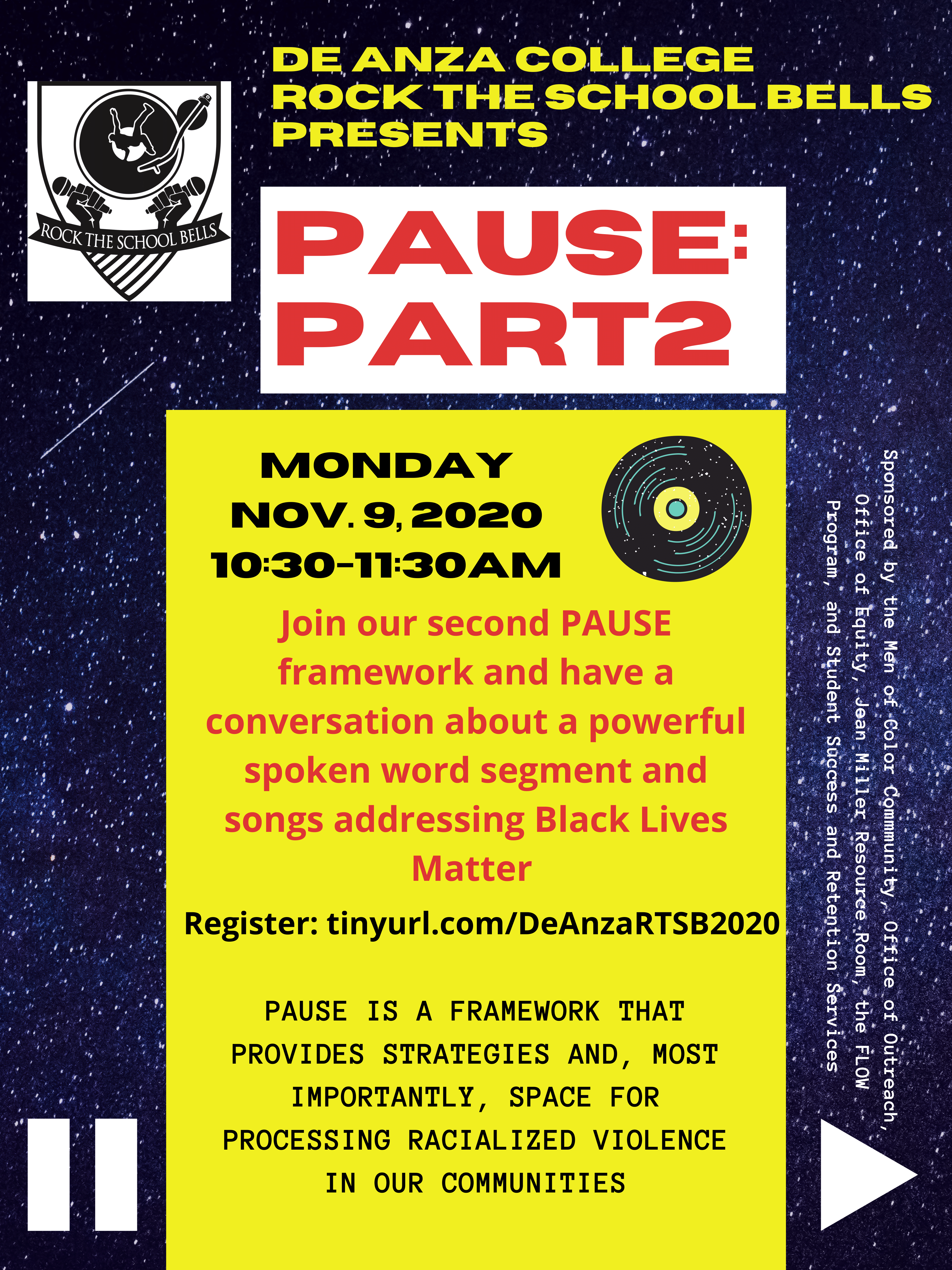 ---
Rock The School Bells (RTSB) was founded at Skyline College in 2007. The Men of Color Community hosted the first RTSB at De Anza College in fall 2016. Since then, RTSB @ DA has been growing, learning, expanding, and collaborating with students, faculty, staff, and the local community.
RTSB is a conference that provides a space for students to participate in workshops that enhance their ability to
Think critically about current issues in the world as well as their communities
Read and write about topics related to their life experiences
Display effective oral and written communication
Understand the historical and cultural aspects of hip-hop and its effect on society and education